Products from Claris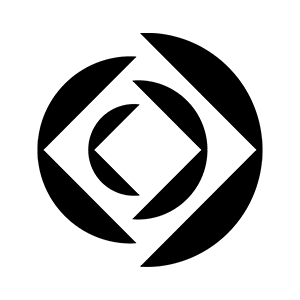 Apps are a powerful tool to solve business problems and work digitally towards new successes. This is exactly where Claris ties in with its own products to provide more performance and at the same time more convenience. This makes it... learn more »
Products from Claris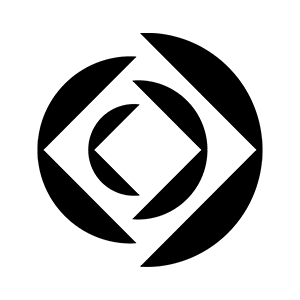 Apps are a powerful tool to solve business problems and work digitally towards new successes. This is exactly where Claris ties in with its own products to provide more performance and at the same time more convenience. This makes it easy to skilfully organise important data and transform processes in the company completely digitally. In this regard, Claris as a manufacturer becomes an important driver in application development to simplify existing processes.
Increasing business productivity as the ultimate goal
Anyone who has business applications professionally created and programmed must in many cases reckon with high costs and long waiting times. Claris therefore wants to make this process even easier to increase your own efficiency and to develop your own apps. The functions are not only applicable for yourself, but also for the employees in your team.
Practical integrations such as a calendar, possible maps or clear diagrams are among the essential services of Claris. This makes it easy to integrate extensive features into the apps without needing any coding skills yourself. Claris thinks the creation and conception of new apps fundamentally further at this point and simplifies the creation of new projects. This also helps you incorporate digital workflows into your processes.
The focus on digital transformation and development
Claris stands for a digital and comprehensive future at this point. This makes it easy to address key business problems and develop unified solutions. In today's world, apps lead to much easier communication as well as acceleration of new and unprecedented solutions. Not only alone, but also in a team, you thus provide more convenience.
Thus, Claris offers every user the possibility to plan intuitive solutions and to rely on innovative approaches. Above all, the visualization of the individual steps becomes a good basis for doing high-quality work every second. The digital implementation makes each step clearer at this point and thus leads to more comfort. This makes it easy to react skilfully to business problems, to eliminate them and to work on modern solutions.
With the Claris FileMaker to a smooth application
One of the best solutions from the manufacturer is the Claris FileMaker Pro. This is already in version 19 and is equipped with numerous practical features. Specifically, with the Claris FileMaker Pro 19, it becomes possible to better organize imported source data and design your own app. The comprehensive function for sharing the applications via cloud also allows the new project to be realized in a team. There are certainly no restrictions for the devices.
As a subsidiary of Apple, FileMaker stands for consistent and high quality as a subgroup of Claris. So you can rely on a structured ecosystem with the applications to see new improvements with each release. The following benefits are always included around Claris FileMaker Pro 19, but also with many previous versions of the tool:
Drag and dropcreation of new apps
Easy and fast creation of relevant reports
Linking with various apps and data sources
Secure execution of new apps on Mac and Windows
Import XML, tables and CSV files
With wide-ranging compatibility, you don't have to worry about quickly accessing the available features. Should you decide to purchase the FileMaker from Claris, you will receive a comprehensive activation code here at Blitzhandel24. With this, you can access the tool without any time limit and create your own apps. Thanks to AI and cloud support, you certainly don't have to worry about intuitive implementation.
The optimal help for even easier operation
One of the advantages of Claris' many applications is the ease of implementation. So, in most cases, you don't need any previous experience to create your own applications or find the right layouts. The comprehensive development and diagnostic tools make it easy to create apps on the fly, solve problems digitally, and actively move your work forward.
The many easily linkable add-ons become an important basis for connecting exactly the right functions in the app. The large selection makes it easy to choose the right components and focus on the most important details. When it comes to solving specific problems quickly, the dynamically buildable Claris Apps become the best choice. With FileMaker as the central basic tool, you are already well equipped in operation.
Numerous functions for central data use
In order to provide you with even more information about the practical functions of Claris, we have taken a closer look at important details for you. If you use the Claris tools and programs correctly, it is easy to take care of better management and use the many templates for your own apps. This way, you have access to a reliable app even without extensive programming.
Quickly import existing data
Successful apps are based on a large amount of individual data. With Claris tools, this data can be imported from various areas without having to transfer it manually. Thanks to the many integrated templates and extensions, the choice is practically unlimited.
Easy use of the Claris Suites in a team
With Claris Su ites, you don't have to worry about teamwork within the company. The link with the cloud makes it possible to ensure an active exchange even in different locations and thus to dedicate yourself to new projects in detail.
Optimal integration with other programs
To create a dynamic and clear Claris App, data from many other areas and programs is required. Therefore, tables, XML and CSV files can be integrated without much effort in order to rely on the necessary technical basis for your project.
Clear navigation for constant compatibility
Even without experience in programming and development, it is possible to design your own apps thanks to the good navigation. The entire process is self-explanatory within the Claris programs, which means that nothing can get in the way of designing your own apps.
Smooth app creation process
There are a lot of guides and instructions available for mobile app creation, which makes it even easier. Tools like the Claris FileMaker Pro stand for real convenience in this regard and enable sharing of apps with all popular devices.
A modern contribution to the development of new apps
Should you decide to use the modern software from Claris, you will be able to solve numerous problems in the company much easier. Thus, it is easy to include all the important functions from a simple operational application to a public app. Not only for professionals or companies, but also for private individuals, Claris offers exactly the right approaches here. Here, you access the required resources for every new project and rely on real convenience.
When it comes to an AI-based app design, the manufacturer Claris becomes the market leader and helps you with good approaches. With the help of templates as well as your own ideas and newly fleshed out designs, you can create standalone apps. This makes it easy for you to share new apps and their associated features with laptops, smartphones and tablets of all forms.
Take advantage of Claris here at Blitzhandel24!
Now you want to purchase one of the Claris programs yourself and are looking for a good solution? Then it's best to take a look at the Claris FileMaker Pro and choose just the right version here at Blitzhandel24. Not only the latest version, but also older versions are available for you here with us. This way, you can rely on the most modern advances and move your processes forward. We look forward to helping you with the software from Claris.