Cookie preferences
This website uses cookies, which are necessary for the technical operation of the website and are always set. Other cookies, which increase the usability of this website, serve for direct advertising or simplify interaction with other websites and social networks, will only be used with your consent.
These cookies are necessary for the basic functions of the shop.
Customer-specific caching
These cookies are used to make the shopping experience even more appealing, for example for the recognition of the visitor.
Ashampoo Driver Updater
£18.35 *
£27.59 *
(33.49% Saved)
Prices incl. VAT plus shipping costs
Item number:

241820945

Manufacturer No:

28641400

Runtime:

1 year

Laguage(s):

All languages

Countryzone(s):

Worldwide
Data carrier to your software
Ashampoo® Driver Updater Dla najlepszego systemu - zawsze najnowsze...
more
Product information "Ashampoo Driver Updater"
Dla najlepszego systemu - zawsze najnowsze sterowniki
I nagle twój komputer może zrobić więcej!
Błędne lub przestarzałe kierowcy są wrogami każdego systemu. Często jednak sterowniki te nie są w ogóle instalowane lub nawet nie są aktualizowane. Ashampoo Driver Updater nie tylko znajduje odpowiednie sterowniki, ale także instaluje je dla Ciebie.
Optymalna wydajność dzięki najnowszym sterownikom!
| | |
| --- | --- |
| | Ponad 400.000 dostępnych kierowców |
| | Ponad 150.000 obsługiwanych urządzeń |
| | Maksymalna stabilność systemu |

Skanowanie - Instalacja - Gotowe
Dzięki Ashampoo Driver Updater nie musisz walczyć o swoją drogę przez menu. Przejrzyście skonstruowany, program robi to, co ma robić szybko i w sposób przyjazny dla użytkownika: Utrzymuj swój system na bieżąco. Analizuje on komponenty i sterowniki Twojego systemu, porównuje je z jego gigantyczną bazą danych - i natychmiast zastępuje przestarzałe sterowniki najnowszą wersją.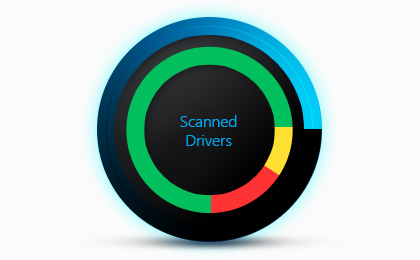 Zawsze tam dla ciebie
Zdecyduj sam, kiedy Ashampoo Driver Updater powinien wejść do akcji. Za pomocą planera zadań można niezawodnie kontrolować, czy sprawdzane są aktualizacje. Ustaw go raz i zapomnij o nim, Twój system będzie zawsze aktualny!
Problemy? Może być rozwiązany!
Awarie, problemy z dźwiękiem, grafiką lub złą wydajnością są często spowodowane przez niewłaściwe, uszkodzone lub przestarzałe sterowniki. Szczególnie po przejściu na Windows 10 systemy pracują "jakoś" - ale nie optymalnie. Niech Ashampoo Driver Updater zrobi to, czego nie może zrobić Windows!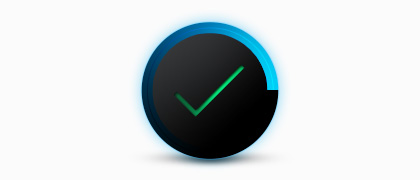 Maksymalna prędkość dla gier
Sterowniki są stale rozwijane w celu uniknięcia awarii i jak najlepszego wykorzystania sprzętu. Zwłaszcza w przypadku gier, nacisk kładzie się na optymalną wydajność. Tylko z aktualnymi sterownikami graficznymi otrzymasz pełną moc Twojego systemu - kiedy to się liczy!
Czyste bezpieczeństwo
Nigdy nie podejmujesz żadnego ryzyka z Ashampoo Driver Updater. W razie potrzeby można zapisać i przywrócić wszystkie sterowniki. W ten sposób tylko to, co naprawdę ulepsza system, pozostaje na Twoim komputerze!
Dobre uczucie, gdy wszystko działa
Nawet jeśli nie ma widocznych awarii, istniejące elementy mogą nie działać optymalnie. Często zdarzają się awarie sieci WLAN, głośny dźwięk lub odłączone drukarki. Często to właśnie własne sterowniki Windows nie pozwalają na pełną funkcjonalność. Nie dajcie szansy "kierowcom awaryjnym"!
Idealny Windows
Przejście na Windows 10 było dla wielu użytkowników stresującym okresem. Czy komponenty są nadal obsługiwane, jakie są ich nazwy i skąd pochodzą sterowniki? Ashampoo Driver Updater zajmie się tym za Ciebie i w mgnieniu oka znajdzie wszystkie dostępne sterowniki dla Windows 10.
Aby Twój komputer był aktualny, bezpieczny i smukły!
Dzięki Ashampoo® UnInstaller 9 możesz całkowicie usunąć niechciane oprogramowanie bez pozostawiania śladu! Program tworzy szczegółowe dzienniki instalacji i podczas odinstalowywania usuwa programy do ostatniego bajtu! Ashampoo® WinOptimizer oferuje więcej możliwości indywidualizacji i lepszej ochrony prywatności. Wyczyść swój komputer z resztek programu i plików tymczasowych, łatwo zmień ustawienia zabezpieczeń i użyj ponad 38 użytecznych modułów dla idealnego Windows! Ashampoo® ZIP Pro 3 jest kompletnym pakietem dla wszystkich archiwów, zarówno ZIP, RAR, ISO jak i ponad 60 innych formatów. Skompresuj i zaszyfruj dowolne dane, po prostu wyślij je do chmury lub użyj podręcznego Eksploratora Plików, który może zrobić wszystko co tylko chcesz z normalnego Eksploratora Windows!
Funkcje
Obsługuje ponad 150.000 urządzeń i 400.000 kierowców
Ashampoo Driver Updater pozwala na aktualizację nawet profesjonalnego sprzętu lub mniejszych marek. Po wydaniu nowego sterownika jest on natychmiast dodawany do ogromnej bazy danych Ashampoo Driver Updater i jest automatycznie dostępny dla Ciebie.
| | |
| --- | --- |
| Twoje atuty w skrócie | |
| Stale aktualizowana baza danych kierowców | |
| Wygodne tworzenie kopii zapasowych i odzyskiwanie sterowników | |
| Wystarczy naprawić uszkodzone systemy | |
| Najlepszy wybór dla Windows 10 - znajdzie każdy sterownik | |
| Wyszukuje i aktualizuje brakujące lub nieaktualne sterowniki | |
| Znacznie ułatwia przejście na system Windows 10 | |
| Rozwiązuje problemy z siecią WLAN, dźwiękiem lub drukarkami | |
| Pozwala na bardziej stabilny, szybszy system | |
| Optymalne wykorzystanie wszystkich elementów systemu | |
| Instaluje wszystkie niezbędne sterowniki za pomocą jednego kliknięcia | |
| Redukuje awarie i zamrażanie systemu | |
| Sprzęt i wyposażenie | |
| Kierowca drukarki | |
| Sterownik pamięci USB | |
| Sterownik dla dysków twardych USB | |
| Sterownik karty sieciowej | |
| Sterownik dysku twardego | |
| Kierowca kontrolera rajdowego | |
| Kierowca monitorujący | |
| Kierowca kamery internetowej | |
| Sterowniki do kart dźwiękowych | |
| Sterowniki do napędów CD, DVD i Blu-ray | |
| Kierowcy kart telewizyjnych | |
| Kierowca klawiatury | |
| Kierowca płyty głównej | |
| Kierowca myszki | |
| Sterownik SCSI | |
| Sterownik Bluetooth | |
| Kierowcy do telefonów komórkowych | |
| Sterownik WLAN | |
| Kierowca kamery cyfrowej | |
| Kierowca skanera | |
Dzięki naszym tłumaczom

Angielski

Niemiecki

Holenderski (Guy Raedersdorf)

Francuz (Guy Raedersdorf)

Węgierski (László Koncz)

Rosyjski (Сергей Царёв)

Polski (Artur Krupa)

Włoski (Severino Grandi)

Norweski

Portugalczyk (Manuela Silva)

Hiszpan (Miguel Blasco)

Szwedzki

Turecki (Çağdaş Tatar)

Słoweński (Jadran)

ChineseSimplified (Smilefly )

Japończyk

Ukrainiec (Назар Будзак)

Portugalczyk (Brazylijczyk) (Josè Carlos Taveira)

ChineseTraditional (Alan)

Koreański (Jaehyung Lee)

Arabski

Duńczyk (Kjeld Børager)

Grek (Aldi Duzha)

Rumuński (Andrei Grigorcea)

Catalan (Joan Queralt)
Wymagania systemowe
system operacyjny:
Windows® 10, Windows® 8, Windows® 7
Komputer:
Dowolny komputer, który obsługuje wymienione powyżej systemy operacyjne.
Inne:
Do aktywacji programu wymagane jest połączenie z Internetem. Licencja programu jest sprawdzana w regularnych odstępach czasu.
Do korzystania z programu wymagane są uprawnienia administracyjne w systemie.
How and when do I get my purchased product?
Digital products, product keys and access to the download center will be made available to you by email immediately after your purchase - unless a data medium has been ordered.
What payment options are available to me?
PayPal, Amazon Pay, Instant bank transfer, Credit card, Apple Pay, Prepayment, Purchase on invoice
What guarantees do I have at Blitzhandel24?
Blitzhandel24 is an EHI, TrustedShops and CHIP certified online brand shop. Blitzhandel24 also offers its customers permanent support, as well as support for the purchased product. If a product has not been used / redeemed, our customers can benefit from the money-back guarantee.
Related links to "Ashampoo Driver Updater"
How do our prices come about ?
more
How do our prices come about ?
The basic principle of the software trade is the art of omission.
by quantity bundling
Opening of delivery and storage fees through virtual merchandise management.
Direct imports
Long-term relationship with distributors.
Low profit margin, main priority at Blitzhandel24 is the valuation as well as the growth of the customer base.
A central and lean administration.
Quantity purchases from authorized suppliers/distributors.
Omission of high-priced marketing investments, as more value is placed on regular customers in the sense of "customers recommend customers"
we realize cost advantages, which we pass on to our customers via favourable prices.
Is the quality therefore worse?
We promise our customers excellent quality. The prices do not affect the quality in any way, our customers get tested verified products. In addition you have with Blitzhandel24 a security up to 20,000€ over Trusted Shops as well as a legally safe Shop, by EHI Prüfsiegel.