Products from TechSmith

Visual organization with TechSmith
Are you familiar with the wide range of video editing systems and products from TechSmith? Here in our shop you will find the right license for every version. We are happy to simplify the entire purchase... learn more »
No results were found for the filtering!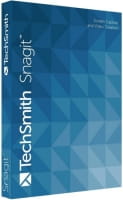 TechSmith Snagit 2024
Snagit - The leading screen capture, image editing, and video recording software. Share ideas more efficiently using images and video and increase communication effectiveness. Important: Upgrades are only available from the last two...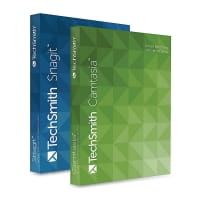 TechSmith Camtasia 2023 + Snagit 2024 Bundle
Screenshots and screen recordings, image and video editing Important: If you choose the Education, Government, Update or Renewal version, the corresponding proof must be provided/ or uploaded during the purchase process Alternatively via...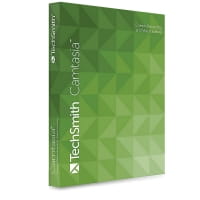 TechSmith Camtasia 2023
The best all-in-one solution for screenshots and video editing. Buy Camtasia 2023 now and save! Important: If you choose the Education, Government, Update or Renewal version, proof of purchase must be provided or uploaded during the...
Products from TechSmith

Visual organization with TechSmith
Are you familiar with the wide range of video editing systems and products from TechSmith? Here in our shop you will find the right license for every version. We are happy to simplify the entire purchase process in this way and make it clear to you what to expect with your new packages. If you wish, you can purchase a single license or a bundle of licenses with a large collection of different applications and details. With TechSmith, you're always in control of your video editing.
Your path to easy video editing
When you choose TechSmith Camtasia, you get a powerful tool for enhancing and customizing your videos. You can rely on its many features and capabilities every second of the day, so you can do it all without professional skills. It's virtually self-explanatory, making it easy to buy Camtasia from TechSmith. This way you can approach the first successes with big steps.
Very few tools and applications offer such a wide range of solutions and features. With TechSmith Camtasia, you'll find a vast array of features that let you add effects, musical accompaniment, annotations, and transitions to your recordings. This helps you capture the interest of your audience and keep the focus on modern and smooth editing. If you are interested in purchasing TechSmith Camtasia, you can find the right products for your needs right here in our store.
Many features with each version
A closer look at our offer will help you quickly find the right set for editing your videos. In this respect, you don't have to search long for the best packages and solutions, but secure the right system exactly according to your application. The following versions are available for you as a licensed product right here.
TechSmith Camtasia 2022 Education Version
Camtasia is generally less expensive for students. This ensures that video editing and optimization can be covered in school. A certain basic technical understanding is essential in today's world.
TechSmith Camtasia 2022 Upgrade
If you are purchasing a new video editing program and have already purchased one of the earlier versions of Camtasia, you may want to upgrade. Upgrade to the latest version at a discounted price and still get all the benefits.
TechSmith Camtasia 2022 for Government
For government agencies, TechSmith Camtasia is available at a lower price. This allows them to use the best quality, highest priority solutions and systems. TechSmith Camtasia is also available at a lower cost for office and workplace equipment.
TechSmith Camtasia Maintenance Agreement
With the one-year maintenance contract you will always receive the latest updates and bug fixes. This way you always have the latest version of the program and can use all functions without restrictions until the next package is released.
More than just image and video customization
The possibilities for recording and editing new videos are seemingly unlimited. With so many formats and solutions to choose from, TechSmith can help you get the most out of each video. The TechSmith platform is ideally suited and provides the support you need for the following video recordings:
Tutorials for Videos
YouTube videos
Screencasts
Conferences
Training videos
Live instruction
Webinars and Events
In combination with the numerous options for trouble-free use, you are always on the safe side with our software products. In just three steps, TechSmith Camtasia makes it easy for you to get the most out of your video. Simply record your screen, add the effects you want, and share your knowledge by uploading the edited video. Your fans and followers will quickly see why Camtasia is worthwhile.
Easy editing with TechSmith Camtasia
Simplicity and comfort play a key role in TechSmith's products. The products are designed to be operated and used by both laymen and experts with the same requirements. Therefore, TechSmith Camtasia does not require extensive knowledge to achieve the initial success in machining.
That's why the packages in our store provide the flexibility you need to make it easier to work on new videos. So, for YouTuber and entrepreneurs, it's worth buying a state-of-the-art video editing program and differentiating yourself with Camtasia for the highest quality. When combined with the optional maintenance contract, a full year of enhancements and updates is included, making video editing as easy as possible.
New Features with the 2022 Version
With the 2022 version many innovations and updates have become part of the system. There are now ready-to-use templates for videos that can be changed and adapted to your needs. This reduces the effort of creating new posts and lets you focus on the content of your videos. In addition to this innovation, the 2022 version offers many other improvements, which we will describe in brief below:
Optimized recorder settings
Creation of individual tool profiles
Saving individual functions as favourites
Passing on independently created video templates
Integration of effective trace masks
Each year, many more features are added to TechSmith's programs. These are offered in every version, providing the services required by home users as well as students or government agencies. The only exception is TechSmith Snagit, which can be purchased in conjunction with Camtasia. The program allows you to create your own documentation and create effective videos from simple screenshots. So you can buy the best video editing program from us.
Choose the right systems
Choose TechSmith Camtasia now and purchase a video editing program that meets your needs. It's never been easier to customize images and video and rely on a more professional application. With new and enhanced Video Assists, TechSmith offers the perfect companion for easy and structured editing. So nothing stands in the way of maximum creative freedom, giving you a modern and customizable solution. Take advantage of one of our offers right here and get a powerful video editing program with TechSmith Camtasis 2022.