Products from WebAnimator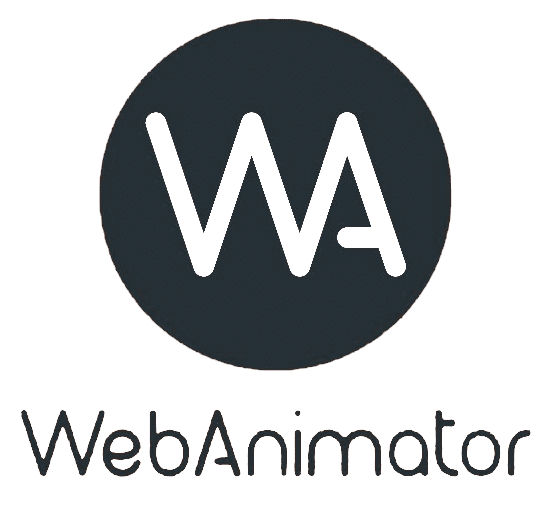 WebAnimator - Quality for your animations
Are you looking for an effective program to take the quality of your animations to a new level? Then you will certainly find it here in our shop. With WebAnimator we offer a variety of modern... learn more »
No results were found for the filtering!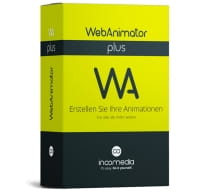 WebAnimator Plus
WebAnimator Plus WebAnimator Plus: Professional animations without Flash! Create web animations in HTML5 Contains ready-to-use personalizable templates Effect libraries and royalty-free images Use of scenes, timelines and keyframes...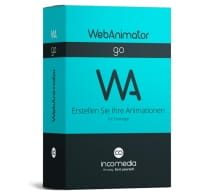 WebAnimator Go
WebAnimator Go WebAnimator Go: Create animations in 3 steps 4 standard templates Template Collection 1 included Insert any image format (.jpg, .png, .gif) Individual design of colours, overlays and text WebAnimator GO is the easiest and...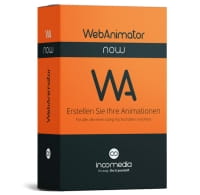 WebAnimator Now
WebAnimator Now WebAnimator: Impressive animations without Flash! NEW! create responsive web animations in HTML Scenes and timelines Ready-to-use HTML5 templates Key images Timing functions Effect libraries and royalty-free images...
Products from WebAnimator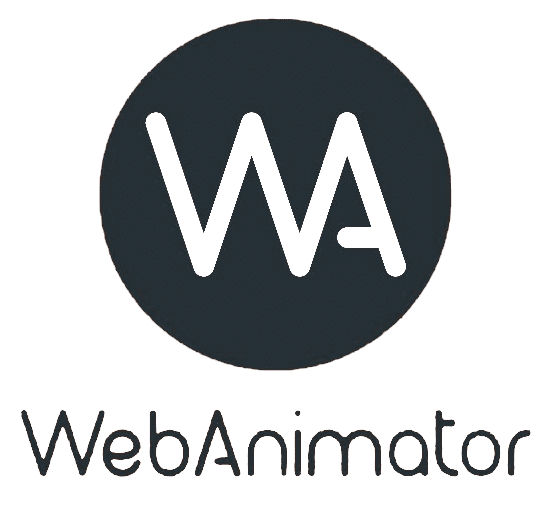 WebAnimator - Quality for your animations
Are you looking for an effective program to take the quality of your animations to a new level? Then you will certainly find it here in our shop. With WebAnimator we offer a variety of modern applications with which you can design your websites spectacular and catchy. On this basis you have the suitable applications at your disposal to ensure a modern design even without previous experience.
Your approach for a smooth design
As you can already see from the names of the tools and applications, WebAnimator stands for simple and compactly usable animations. At this point you have numerous templates at your disposal, which you can easily connect to your site without much effort. This saves you time and effort, which makes it much easier to integrate your new animations. In combination with various effects and possibilities for additions, you have the appropriate tools and solutions at your disposal to differentiate yourself from the competition in the best possible way.
Thanks to the so-called template collection, the application is always ready for use, which allows you to select the appropriate basis for your designs with just one click. The quick and easy storage of your projects means you don't have to worry about availability afterwards. This means that you save all compilations locally and can use them to complement your website. Simply select the appropriate systems yourself.
Numerous functions with WebAnimator Plus
If you want to decide on a practical and powerful tool right from the start, we provide you with WebAnimator Plus. This is the most modern and best set up version with which you can create all web animations comfortably in HTML5. With personalizable templates there is not much separating you from a convincing application, which will take your design to a new level. The following advantages will help you at this point when purchasing WebAnimator Plus:
Individual design of banners or slideshows
Large selection of precisely usable effects
Compatibility with all browsers and applications
Compact and reliable template selection
Immediate usability of all newly created animations
With WebAnimator Plus you do not have to wait long for the desired quality, but generate it practically at the push of a button. Additional scenes and timelines can also be easily combined to create a modern and professional effect. By using the already available templates, you can get an idea of the many possibilities before you start your own development. So nothing stands in the way of a compact development.
The latest solutions with the WebAnimator
Thanks to numerous regular updates, WebAnimator becomes more attractive for all environments from day to day. With the right tools and applications, it's easy to place the code where you want it and get maximum impact on the page. In this way, numerous animated elements are in the foreground for maximum functionality and easy processing. On this basis, you are welcome to convince yourself of the variety of solutions and make use of the WebAnimator.
Especially for websites you can also take advantage of the numerous animated menus, banners and buttons. In this way you can attract the attention of new visitors practically magically and provide the desired highlighting of your services. This lets your customers quickly and easily access the latest products, which are even better presented thanks to the animations. Convince yourself of the practical WebAnimator.
This is how the numerous editions differ
Even though the focus of all of the explanations is on the creation and positioning of animations, there are some differences. But what does it matter if you are still looking for the right versions and what characterizes the different applications?
With WebAnimator Go you have a practical and extremely simple solution for customizing animated templates. The classic and independent creation is not yet integrated. You can easily export the files as GIF.
For the creation of unique animations WebAnimator Now is the perfect tool. It offers four standard templates and also allows working with stages, functional areas and the timeline. Besides the GIF export you can also use the HTML5 format.
If you would like to have a complete and very practical version for your edits, WebAnimator Plus is the perfect choice. It also allows you to integrate video and audio, use live animation and benefit from personalized scheduling.
A well thought-out introduction with WebAnimator Go
If you would like to get to know the basic functions for creating new animations first, we will equip you with the practical WebAnimator Go. With it you already have an extensive collection of different tools and functions at your disposal, which you can use according to your needs. In connection with constant extensions and updates you don't have to worry about the security of your system, you can rely on our best solutions. The WebAnimator Go will therefore be the best introduction to animation for you.
To make sure that the first steps do not have to be thoughtless, the programs have a lot of practical help. They bring animated elements to the foreground and are able to emphasize all effects in an optimal way. You are also always on the safe side when designing interactive lectures and presentations with the many animations. Together with additional videos, you can show your ideas to their best advantage and rely on quality.
Decide on the right versions
Our brief comparison has now given you a brief overview of the advantages of the corresponding versions. Thanks to the clear and user-friendly interface you will find what you are looking for quickly and without much effort. So you can see at first glance what is important for your projects and how you can bring your pages to a new level. Even as a beginner you are therefore on the safe side and know all the concepts.