Products from Xystec

No results were found for the filtering!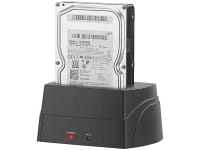 USB-3.0-Dockingstation für alle...
NX-4686-919 Xystec USB 3.0 docking station for all SATA hard disks with 2.5" and 3.5 For fast data exchange via USB: without installing a hard drive in your PC Data exchange made easy: Insert a hard drive into the docking station and...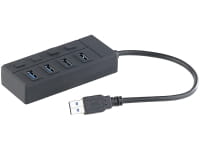 USB-3.0-Hub mit 4 Ports, einzeln schaltbar, bis...
PX-2278-919 USB 3.0 hub with 4 ports, individually switchable, up to 5 Gbit/s For up to 4 USB devices. Extremely fast thanks to SuperSpeed USB 3.0. Up to 900 mA on USB 3.0. For Windows & Mac OS. Connects up to 4 USB devices: Conveniently...
Products from Xystec